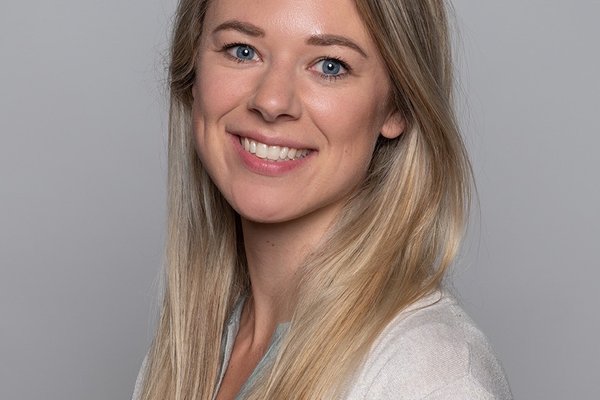 Dr Freya Wallington
I am a chartered clinical psychologist specialised in working with children and adolescents with eating disorders.

I feel incredibly privileged to support young people and their families on their recovery journey. I can appreciate how vulnerable young people may feel coming into therapy, therefore building up a strong therapeutic relationship to create a safe space is very important to me. I am trained in a number of eating disorder specific therapies including family therapy for anorexia and bulimia (the evidence based approaches for young people with eating disorders) as well as CBT-E (Cognitive Behavioural Therapy- Enhanced for eating disorders).

I understand that eating disorders can arise as a coping strategy in response to feeling overwhelmed and out of control. Therefore, I draw upon many resources to share more healthy, helpful coping strategies to help young people better manage these life challenges. From working with young people I recognise how low mood and anxiety play a role in maintaining their eating and/or body image difficulties and therefore play close attention to this when working together in order to develop a more holistic approach to recovery.
Referral Criteria & Process
Self-referral
Qualifications
Doctorate in Clinical Psychology
MSc in Clinical Psychology
BSc in Clinical Psychology
Training
I completed my first degree in Psychology (BSc) at the University of Manchester before going on to complete a Master's in Clinical Psychology (MSc) at the University of Reading. I then went on to complete the Doctorate in Clinical Psychology at the University of Southampton. My doctoral therapeutic training focused on cognitive behavioural therapy (CBT) and systemic family therapy. I am registered as a Chartered Clinical Psychologist with the Health and Care Professions Council.
Experience
Since qualifying I have specialised in working with children and adolescents with eating disorders. Alongside my work with Treating Disorders, I currently work for the NHS in a Child and Young Person's Community Eating Disorder Service in London. I am clinically experienced in supporting young people up to the age of 18 with diagnoses including Anorexia Nervosa and Bulimia Nervosa. The model I predominately draw upon is Family Therapy for Anorexia Nervosa (the evidence-based NICE recommended treatment for young people with Anorexia), as well as utilising approaches from CBT, DBT, Acceptance and Commitment Therapy and Compassion Focused therapy. I am also trained in Eye Movement Desensitization and Reprocessing therapy (EMDR). EMDR is a specialist evidence based treatment for trauma, which helps clients to process any traumatic life events that may have triggered or be maintaining their eating disorder.