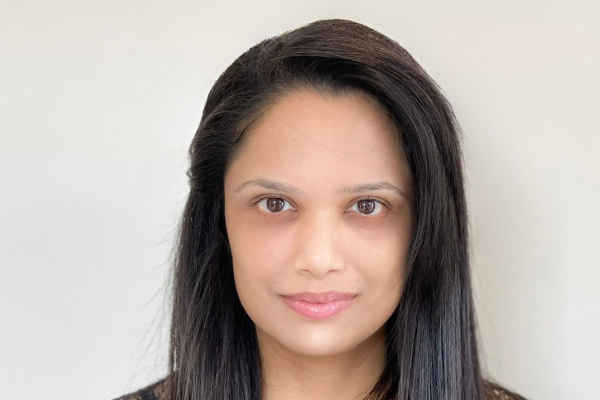 Aria Awwal
Aria understands that it is normal to feel anxious when asking for help or trying something new. It can often feel easier to stick with what feels familiar.

She is dedicated to creating a space in therapy to allow you to explore your difficulties where it feels safe to be vulnerable and free from judgement. Aria primarily uses the CBT approach to support individuals with a range of difficulties - most commonly low self-esteem, body dysmorphia and eating disorders. She also offers therapy for depression, anxiety disorders such as worrying, OCD, health anxiety, social anxiety, trauma, panic attacks alongside relationship difficulties.
Referral Criteria & Process
Self referral through completing this form: https://thehealingcorner.uk/survey.html
Qualifications
BSc (Hons) Psychology
Msc Clinical and Community Psychology
Msc Cognitive Behavioural Therapy
Training
FREED Training (First Episode Rapid Early Intervention for Eating Disorders) - Maudsley Hospital
Skills-Based CBT-E Clinical Workshop - University of Oxford (Department of Psychiatry)
An Introduction to Theory & Practice of CFT - The Compassionate Mind Foundation
Introduction to Cognitive Analytic Therapy - Association for Cognitive Analytic Therapy (ACAT)
MANTRA training programme - Maudsley Hospital in partnership with Kings College London
Eating Disorders Services for Adults (EDSA) - Maudsley Hospital
Experience
Aria is a BABCP accredited Cognitive Behavioural Therapist (CBT) with over seven years of experience of working with people experiencing mental health difficulties. She has worked in a variety of settings (including community, outpatient, and inpatient settings), both in the NHS and private sector. Aria currently works as a Specialist Cognitive Behavioural Psychotherapist in the National Specialist Centre for Eating Disorders within South London and Maudsley NHS Foundation Trust.
Aria specialises in CBT which is recommended in the NICE Guidelines for a number of mental health diagnoses. She also is trained in MANTRA (Maudsley Model of Anorexia Treatment for Adults), and additionally draws upon various other approaches such as Compassion Focused Therapy (CFT), Acceptance and Commitment Therapy (ACT) and Cognitive Analytic Therapy (CAT) to tailor an individualised approach.
Fees: £100 per 50 minute session