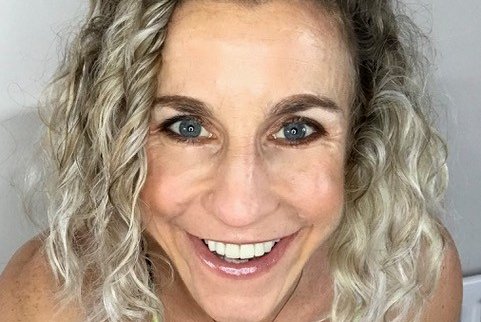 Allie Outram
I am a BACP Accredited Integrative Psychotherapist and Supervisor working in Private Practice. As with many in the world of counselling, my interest emerged from needing to deal with my own problems. As a counsellor I would like to journey alongside you, to try to understand your world, to help you identify what holds you back, and to discover ways of being that are more in tune with what you need.
My Post Graduate Diploma is in Relational Therapy whose central premise is that it is through relationships that we become and maintain who we are, and it is through the therapeutic relationship that personal change can take place. Additional training has included Cognitive Behavioural Therapy (CBT) and Compassion Focused Therapy (CFT) and I use their techniques to assist with changing thoughts and behaviours, building self-compassion and reducing shame.
I also use Transactional Analysis (TA) which is a psychoanalytic theory and method of therapy wherein social interactions (or "transactions") are analyzed to determine the ego state of the communicator (whether parent-like, childlike, or adult-like) as a basis for understanding behaviour.
My area of expertise is eating disorders. I am a Mental Health Spokesperson for Sport England, a Beat Media Volunteer, and on the BACP Expert Panel for eating disorders. I am trained in CBT-E (Enhanced Cognitive Behaviour Therapy) which is the leading evidence-based and most effective treatment for eating disorders.
Referral Criteria & Process
Accepting NHS Referrals, Self Referral
Training
I am trained in CBT-E (Enhanced Cognitive Behaviour Therapy) which is the leading evidence-based and most effective treatment for eating disorders. The modules provide clear scientific information and cover features of eating disorders and associated risks, common maintaining factors, establishing weekly weighing, using self-monitoring to understand patterns of eating as well as other eating disorder thoughts and behaviours, steps towards eating regularly, adequately, and including feared foods as part of recovery, and how to use behavioural experiments to test out fears. Binge eating, purging and driven exercise are addressed before body checking and body avoidance interventions are introduced. We examine the role of negative core beliefs in keeping people vulnerable to eating disorder behaviours and provide strategies to challenge them. I will also help you set up a relapse prevention action plan.
I invite you to take a deep dive and look around my website. It showcases who I am, what I can offer, and an explanation of the extensive toolkit of therapeutic approaches I can integrate into my tailored approach to your care. You can access my conference presentations, articles, and podcast interviews in the media section, giving you some extra insight into my lived experience.
I am passionate about challenging the stereotypes and stigma that people with eating disorders face, campaign for better services and treatment, and love to provide information, support and encouragement to those seeking treatment and recovery.
Experience
I aim to offer you a supportive, open and trusting therapeutic relationship and a space to share, in confidence, difficulties in your personal life. My desire for you is that this will enable you to be honest about your issues and help you explore and unlock feelings which may have been hidden for years, without fear of judgement or reproach. I will take time to listen to you and to understand your experiences. Painful situations in the present often have their roots in the past. I hope to assist you to uncover hidden links, which in turn may allow greater freedom of thought and action.
I believe that it is essential that you feel comfortable with your therapist so that you can start an open and frank dialogue. Research has indicated that the working alliance (how you get on with your therapist) is as important as any other factor in successful therapeutic outcomes. I am happy to have a telephone chat in the first instance if you feel that this would help you to decide whether you want to meet me. Then, in our first session, you to assess me to see if you feel I am the 'right fit' for you. If you are seeking help for disordered eating I will allow up to 90 minutes for our initial assessment appointment and I will send you some pre-assessment questions to please kindly answer (if you can) beforehand.